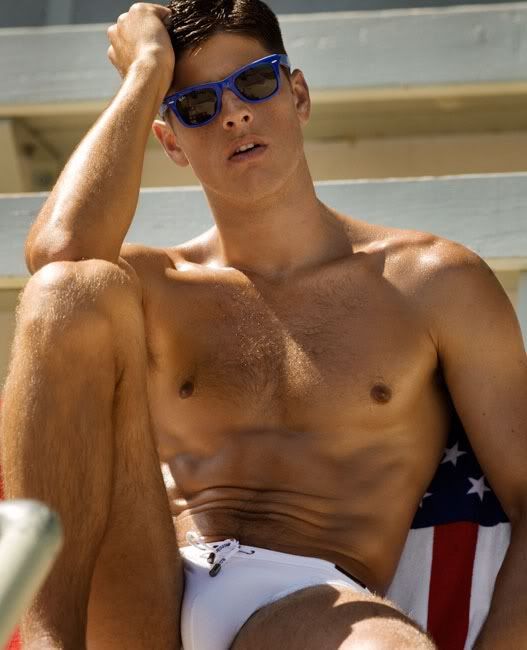 These Are Not My Pants. . .
It began as any other Saturday night before Halloween.
Children screaming, late babysitter, 36-year-old mother of two facing the age-old question, "Is this costume too slutty for me?" By the time hubby and I calmed the rugrats and made it downtown, I'd already grown distracted by the myriad of household chores left undone and the page-long grocery list left ungathered. Was I too old for this? Too boring? Was it a mistake to try to hit the hard-core social scene again? After all, the last time I went out and partied like it's 1999, it was, well, 1999.
I had nearly decided to bail when an extremely hot twenty-something guy dressed as a shirtless boxer handed me a Jello shot.
"TKO, beautiful," he said.
"Thanks. Hey, don't you host the Bible studies group at my daughter's old pre-school?" I asked, to which he responded by putting on a shirt.
I stood alone, staring at the wobbly green "beverage" in my hand. Not that there's anything wrong with green gelatin, mind you, it's just that last time Jello shots were involved, I woke up queasy in Algiers wearing gold lamé pants borrowed from a bi-curious Brazilian male underwear model. And contrary to what my grandmother always said, it is not true that a woman can never have enough gold lamé in her closet. Brazilian male underwear models on the other hand. . .
Ah, but hark, sweet sanity! There is yet the matter of dear hubby.
Dressed as Han Solo, he nursed his beer in a corner, doing the white-man's-overbite as he discreetly danced the Humpty Hump alongside my friend Dorsey's husband. As you might imagine, the party life of a married, mid-thirties Springfield dweller is far diminished from that of a single, twenty-something New Orleanian. Saturday evening, for example, I spent a great deal of time worrying about the long-term hearing damage caused by repeated exposure to Eminem, and rather less time making out with Brazilian B-list celebrities. And, unlike the Jello shot debacle of 1999, it didn't take an act of Deus Ex Machina to end the party. I drank, I had some nachos, I sang karaoke (Britney Spears, God forgive me), then I got bored and went home. . . still wearing my own pants.
Quel dommage.
On the silver lining side of things, I did happen upon a lovely Brazilian male underwear model while "researching" my next hero.

Evandro Soldati, I raise my gold lamé party-pants in your honor. May you find a nice, Southern girl to lick your washboard abs clean of Jello shot debris.
And if you can't, well. . . I hear Springfield is lovely this time of year.